Military Solicitors
On duty, off duty, serving or retired – you and your family's legal needs are our priority.
"A massive thank you to Keir Hirst and his team at Wace Morgan Solicitors. Keir kindly went above and beyond to assist and advise me through a complex and long running employment dispute that ultimately brought the Armed Forces Covenant into question. He helped me navigate my way through it all, whilst managing my expectations, until a mutual
agreement/settlement was decided upon with my employer; without the need to go through a stressful and prolonged Employment Tribunal Process.
This is the second occasion where I have relied upon the services, experience and professionalism of Keir and his team, the first one being a War pension Appeal which was also successful. I would, therefore, highly recommend Wace Morgan Solicitors to any member of the Armed Forces Veterans Community who may be struggling with similar matters."
– Ex-Army Warrant Officer. 
Services:
We have significant experience and specialism in advising civilian and military MOD personnel in:
AGAI 67 Proceedings
Armed Forces Compensation Scheme
Bullying & Harassment
Buying & Selling Property (Forces Help to Buy)
Clinical Negligence
Court Martials
Discharge from the Armed Forces
Discrimination
Family Law
Judicial Review
Military Employment
Personal Injury
Representation at Decision Body and Appeal Body Hearings
Service Complaints
War Pension claims & appeals
Wills, Powers of Attorney & Probate
Recent cases include substantial settlements for
Female recruits who suffered pelvic stress injuries in the course of basic training.
Military and civilian personnel who have suffered bullying and harassment.
Sex discrimination
Non-Freezing Cold Injuries (NFCI)
Our Commitment
Wace Morgan have a long history of working with Armed Forces members, former members and their families. We are a Founder Member of the Forces Law network and in 2016 we made a further commitment to the Armed Forces community by signing the Armed Forces Covenant. In August 2018 we were delighted to receive the Employer Recognition Scheme Silver Award, which recognises our commitment and support for defence personnel. More recently in 2021 we won the ERS Gold Award.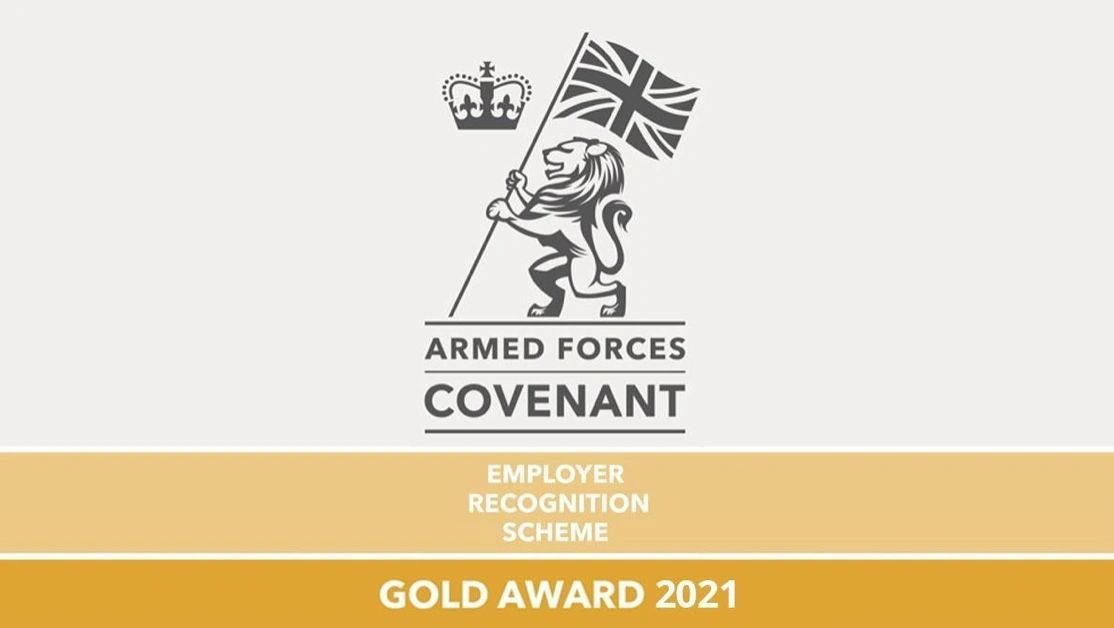 Our Clients:
"After an unfair and unwarranted discharge from the British Army I approached Wace Morgan Solicitors for advice and assistance. Keir Hirst acted on my behalf to challenge the decision and ultimately obtained a more than pleasing redress to the grievance that I raised. Keir's work was exceptional and his advice and guidance was reassuring during a distressing and challenging time. His knowledge on Military Law and the Service Complaint System was outstanding and his passion and drive for overturning an unjust decision by such a large and authoritative organisation was admirable." – former Lance Corporal

"If you are looking for a Solicitor that really fights for justice I would highly recommend Keir Hirst. After being unfairly assessed by the Ministry of Defence due to service related injuries and not being awarded the correct level of compensation, Keir Hirst was able to get me what I was entitled to. I can't thank Wace Morgan Solicitors enough." – ex Coldstream Guards

"Your summary was absolutely outstanding. In my view, overall I couldn't have asked for anyone better to stand by me and we are truly endebted to you, for believing in me and not giving me false hope. I can't say it enough but thank you again." – ex Military Guard Service

"I would like to take this time to convey my utmost appreciation for your assistance and guidance towards the handling of my case against my Unit for their actions towards my career."– Sgt in Army

"I would like to say thank you very much for all your understanding and the work you have done which has helped me get a positive outcome on my case. Thank you again Keir for excellent service." – ex RAF

"I just wanted to say a big Thank you for all your hard work, help and advice with my case. I am very happy with the settlement and wish you all the best for the future. Thank you again." – ex RAF

"We have appreciated your friendly and approachable staff. Their care and concern has been evident throughout their work on our behalf." – ex Army

"On the behalf of my family I would like to extend my gratitude to you and the team for the hard work you put into this case. I was very pleased of the outcome of the joint settlement meeting, it is because of the time and effort that you and your team put in that made this possible for me and my family. I just want to say many thanks once again." – ex Army

"I would like to take this time to convey my upmost appreciation for your assistance and guidance towards the handling of my case against my Unit for their actions towards my career. I am back at work today and I am so grateful for your help and I believe that if it wasn't for your guidance and assistance, I wouldn't be back in work together with my contract being extended to VEng Full." – Sgt, British Army

"Incredibly knowledgeable and experienced Lawyer in Military Law, Mr Keir Hirst made everything move smoothly. His calm manner and deep corporate knowledge instantly put you at ease. First class, honest with the highest integrity you could imagine. Thank you."
Our People
The military law department is headed up by Keir Hirst.
Keir is the Honorary Secretary for Forces Law (a national network of solicitors who specialise in military law).
Keir commented "Military law is complex with its own rules and it is easy to come unstuck. There are very strict time limits to progress matters and we recommend that clients take early advice. We find that having a specialist knowledge of the unique legal issues raised in Armed Forces cases is a huge advantage and our new initiative will be more visible and accessible, reaching out to an even wider range of service people".
Keir has appeared on File on 4 regarding Military Law and has recently successfully represented a Client in a race discrimination claim against the MoD. He lectures on Service Complaints and is a recognised expert in this complex area of law.