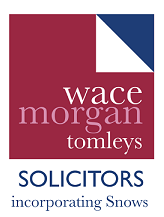 Wace Morgan Tomleys operates from a traditional Town Centre premises in Newtown in the heart of the Mid Wales countryside. Appointments are also available in Bishop's Castle on Wednesdays and Fridays.
Two partners, two solicitors, one legal assistant, and five support staff work from the Newtown office offering a wide range of legal services and advice to clients in South Shropshire, Mid Wales and further afield.
The Newtown office is also supported by solicitors and staff from the Shrewsbury Office on a regular basis.
The Newtown office provides a blend of the traditional High Street solicitors practice supported by modern technology and a wealth of knowledge and experience from the solicitors and staff.
Our services include:
Commercial and Agricultural
Debt Recovery Services
Elderly Client and Care Funding
Employment
Family Matters
Family Mediation
Commercial and Civil Litigation
Personal Injury
Residential Property
Wills, Trusts, Tax Planning and Probate
Powers of Attorney