Partner qualifies as civil and commercial mediator
A Shropshire solicitor has just qualified as a mediator, enabling him to offer a new service to clients.
Chris Detheridge, litigation partner at Wace Morgan Solicitors of Shrewsbury, is now an accredited civil and commercial mediator after completing extensive training with ADR Group, internati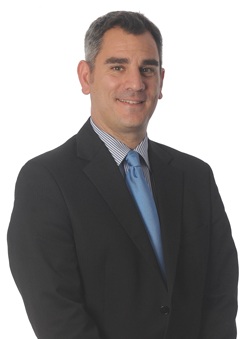 onally acknowledged as a leading authority in mediation and other dispute resolution techniques.
Mr Detheridge commented: "Mediation is a cost effective process that enables parties to quickly resolve disputes and I am thrilled to be able to offer this service to individuals and businesses alike.
"The judiciary is very keen to encourage parties to see courts as a last resort and can penalise those who do not consider some form of alternate resolution, such as mediation."
Chris has over 15 years' experience dealing with a wide range of disputes from commercial contractual issues to disputed wills.
"This experience enables me to quickly identify the real issues between parties and use this insight to help reach agreements that are both cost effective and satisfactory to everyone involved.
"I am delighted to have achieved accreditation with ADR Group following a training process that was both challenging and rewarding and am looking forward to promoting this service to both new and existing clients," he said.
For further information please contact Chris Detheridge on 01743 280 100