Esther now an accredited mediator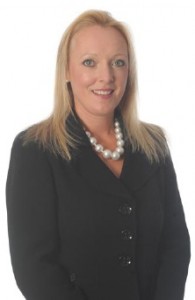 A family mediator who advises people throughout Shropshire and mid Wales has just gained a further professional accreditation.
Esther Evans works for Wace Morgan Solicitors, which has offices in Shrewsbury and Newtown, and qualified as a mediator three years ago.
She has now received full accreditation by the Family Mediation Council, meaning she can undertake work with clients eligible for Legal Aid or those paying privately.
"I am pleased to have achieved full accreditation as a mediator and look forward to working with a wider range of clients in the county and mid Wales," said Esther.
"Many people do not realise that Legal Aid for mediation is still available."
"We are happy to see couples at any stage, from when they first separate to when they are in the midst of proceedings on financial issues, children issues or both."
The family mediation service at Wace Morgan Solicitors covers Shropshire and mid Wales and is able to see clients at bases in Shrewsbury, Telford, Oswestry, Church Stretton, Newtown and Welshpool.
For further information please contact Steph Kitson on 01743 280 158 or email mediation@wmlaw.co.uk